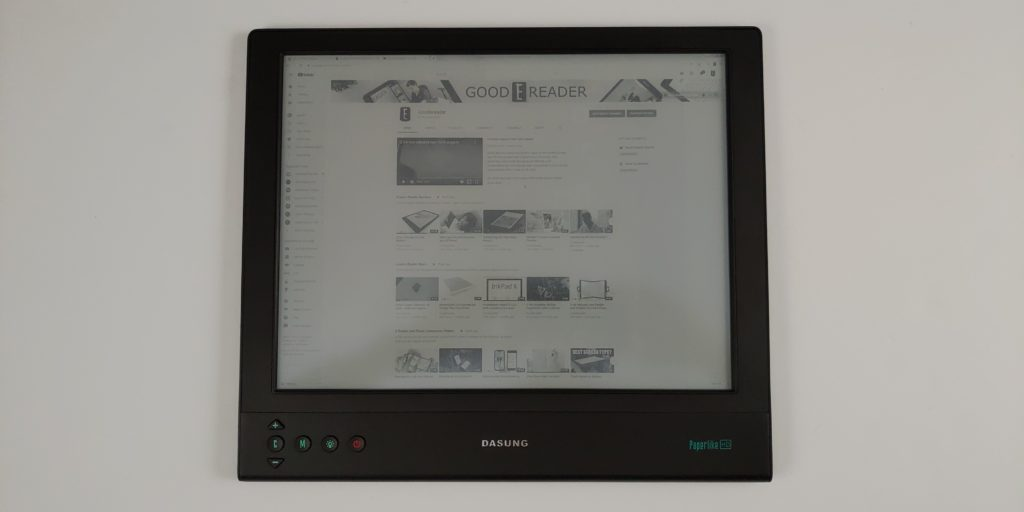 The Dasung Paperlike HD is the first E INK based secondary monitor that has a full touchscreen and also a front-lit display. This makes it very useful for people who have eye strain while working with a traditional LED or LCD computer monitor. The Dasung product has various refresh settings that will make it useful for various content, such as website navigation or programming. Not only does it work with with computers and video cards, but can also be used with a smartphone.

Hardware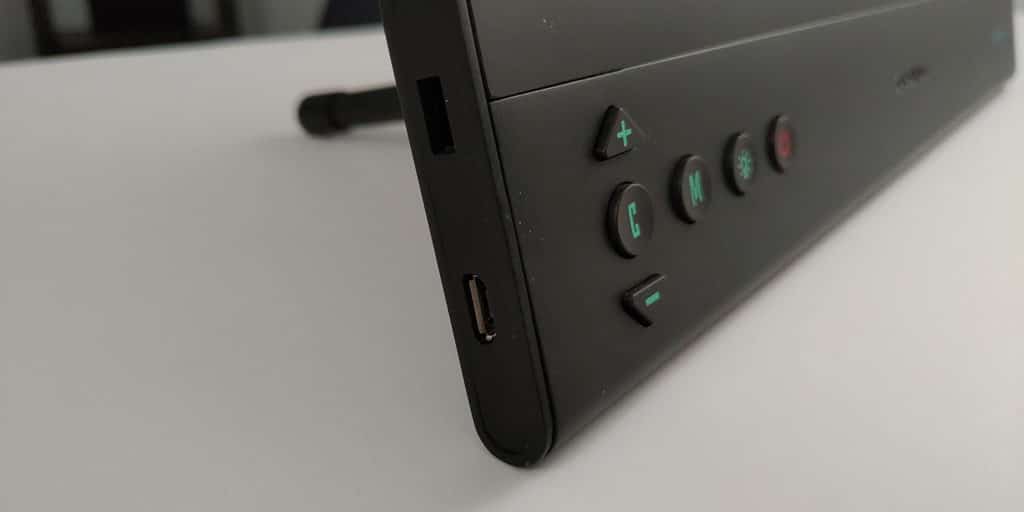 This device features a giant 13.3 inch E Ink Mobius display with a maximum resolution of 2K, which means you will likely get a resolution of 2,200 x 1650, if your video card supports it. This is the first Dasung model that has a capacitive touchscreen, so you use your finger to click on things or to simply pinch, zoom or scroll.
The front-lit display has over a dozen LED lights on the bottom of the bezel that project light evenly across the screen. This was designed to illuminate the screen, but not have light shining in your eyes like a traditional LCD or LED lighting system from a smartphone or tablet. This is same sort of technology that the Amazon Kindle and Kobo e-readers employ. The brightness has various levels where you can control the luminosity, but at peak brightness it has a blue hue.
I believe this monitor makes sense for people who have vision difficulties, while staring at a tradition LCD, LED or OLED screen for long periods of time. E Ink is easy on the eyes, because the tech does not have a backlit system, it is the closest you can get to real paper.
The retail packaging of the Dasung Paperlike HD is fairly simplistic. The box features a primarily yellowish hue, that mentions the name of the device, but no pictures, the back is plain as well. Really, the design of the box is very inspiring. Inside the box is the Dasung Paperlike, warranty information, a quick start guide and a user manual. There are a series of HDMI to Micro HDMI cables. This is for plugging the Dasung into your computer or smartphone. This series does not have any drivers, so you can easily connect it.
The Paperlike 3 HD is black and the screen is sunken and not flush with the bezel. On the bottom right is the product logo, and the Dasung product name. On the left are 4 buttons, a power button, front-light toggle switch for A2 mode, a full page refresh button and a scroll button. The back has two speakers on it and screws for a vesa mount. On the bottom left side is the Mini HDMI port and the bottom right side has a full USB port and a status indicator light, which will be green if it is powered on.
It is important to note that the Paperlike 3 HD does not have internal storage, a processor, RAM or an internal battery. You can think of it as a dumb terminal, it needs to powered by the HDMI cable when plugged into your PC/MAC mobile devices such as the iPhone, iPad, HUAWEI P30. In order to connect up to smartphones or tablets you will likely have to buy a USB-C to HDMI convertor.
The dimensions are 15.6 x 12.4 x 3.6 inches and it weighs 4.3 pounds.
Settings and Features
The Dasung Paperlike 3 HD not have any sort of UI or anything like that. It is an extension of your primary monitor or of your smartphone. You can scroll using your fingers on the Dasung screen or use your mouse to scroll and click on things, such as a website.
One of the great things about this monitor is that it has 3 different kinds of refreshing. The standard refresh, is normal mode, a superfast version of A2 mode called Fast+, and Fast++. The standard version will give you maximum resolution, which is useful for website navigation and clarity of images. Fast Mode+ mode will degrade the images somewhat, which includes text. This is handy if you are quickly scrolling image heavy content, the other mode, which is dubbed Fast++ is ideal for video and multimedia content. You can easily watch Youtube videos with good clarity, the speakers are also really good when listening to music or watching videos.
There are nine levels of grayscale which will make images and text super light to very dark and everywhere in between, this is accomplished by pressing the up or down button. Pressing the M button will give you 3 preset levels of grayscale. If you press the M button and the up/down button you will get fast mode or Fast+ etc.
Since this is a secondary monitor you can drag anything into its stage and begin working. This is useful for programs such as Microsoft office, where you can type and work in a purely E INK environment or even your web browser to access Gmail or Outlook. The types of programs you can drag into the E INK workspace are endless.
The first and second generation Dasung needed complicated driver installation on whatever computer you were using and they did not even have Windows 10 compatibility, which limited the number of users that the Dasung brand appealed to. This all changed with the advent of the Paperlight 3 HD, where it is just plug in play, no drivers or anything.
Wrap Up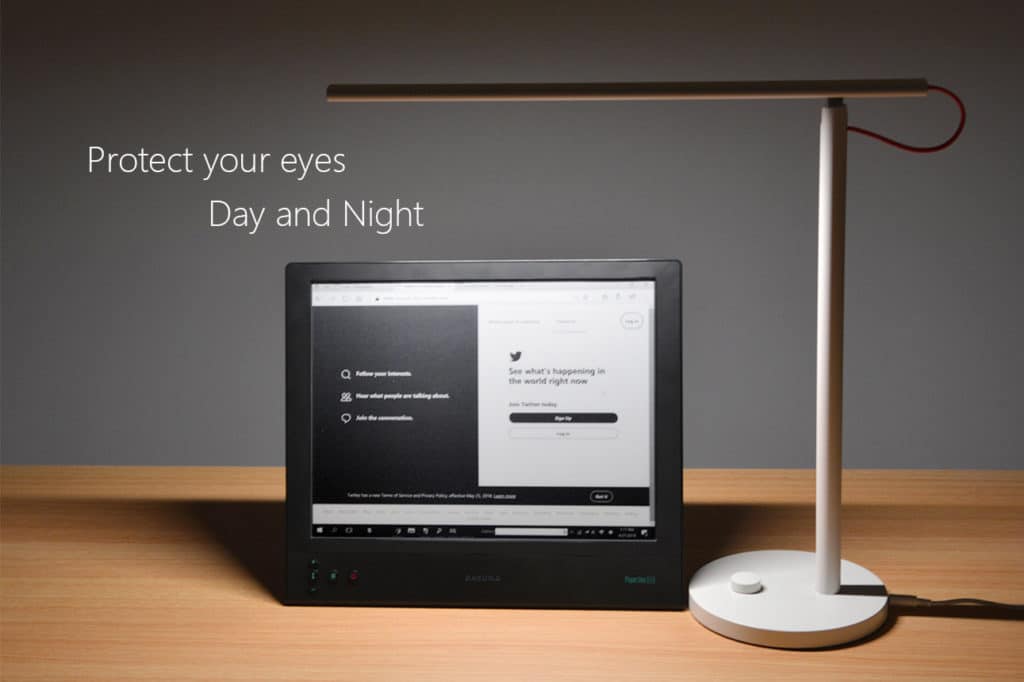 This device is really solid for people who have vision disorders or people who have eye strain with traditional monitors. It is expensive, it retails for $1,299, so this monitor certainly isn't for everyone. I believe this is the best product Dasung has ever released, it basically has everything you need to engage in a great E INK experience with minimal refresh issues.